To be your best, learn from one of the best in the world
Enjoy flexible learning options that give you high impact results. Tap into Sharon's 5+decades of expertise and be enthralled as you watch how the most complex looks are broken down into simple bit size steps.
Elevate your styling game with ease and confidence!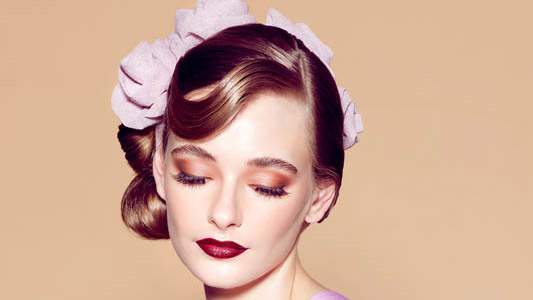 Plan 1: Superstar Stylist
US$

29.09 per member

/ month
Over 180 tutorials to choose from with new ones being added regularly
Find the style or technique you need, when you need it, so you can meet any client challenge!
Sharon will take you through everything from stunning bridal, celebrity red carpet and special occasion hair, editorial, prom/formal, avant-garde and classic styling
The perfect way to stay relevant, on-point, on-trend, and be the stylist of choice!
Watch as many tutorials as you want while you have an active PLAN 1 subscription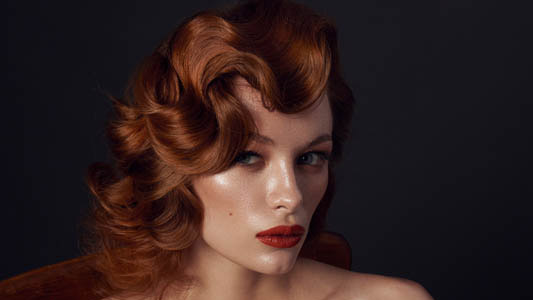 US$

58.18 per member

/ month
Get EVERYTHING in PLAN 1 + Boot Camp Online which includes 55 exclusive videos designed as a STEP-BY-STEP COURSE you take at your own pace
This is Sharon's signature and most awarded program that's been taught all over the world, and now you have online and on-demand access
Master the core building blocks every stylist must know

You'll learn over 100 techniques that give you the foundations to create any hairstyle you want

Revisit everything included as many times as you need while you have an active PLAN 2 subscription!
Pay in your local currency at checkout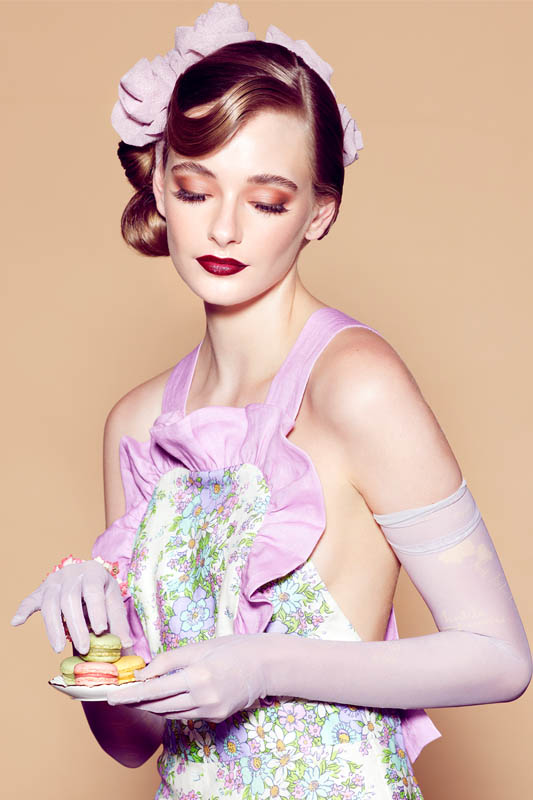 More About Plan 1: Superstar Stylist
Is being a stylist just in your blood? And does it keep you up at night thinking about nailing new styles, trends and techniques?
Whether you've got a burning passion for bridal, a real love of red carpet, or you want to be the exceptional editorial superstar, or the star of your salon – one thing is for sure…To be the top stylist of choice, you must keep your skills sharp, on-trend, and totally adaptable. A shining style star never stops learning and refining their abilities.
THIS IS HOW YOU STAND OUT IN A SEA OF STYLING SAME – CONFIDENT. COOL. CREATIVE.
Perfect for hairstylists, hairdressers, freelance stylists, bridal specialists, makeup artists, or creative and artistic individuals who love the art of hair - regardless of whether you're a student or a seasoned creative, you'll find exceptional learnings that will expand your skill set to unimaginable heights!
If you're tired of searching all over the internet for specialised techniques and tips every time you need to nail a new style, YOU'RE IN THE RIGHT PLACE with THE RIGHT MENTOR.
BE THE SUPERSTAR STYLIST OF CHOICE WITH FLEXIBLE LEARNING THAT GIVES YOU HIGH IMPACT RESULTS.
Includes: Over 180 tutorials to choose from with new ones being added regularly
More About Plan 2: Master Stylist
Have you ever had the thought "one day a client will ask for something that I just won't know how to do…Then what?"
Well, if you want to answer that question and put this common fear to bed once and for all, THERE IS NO BETTER COURSE, TEACHER, OR SYSTEM THAN BOOT CAMP ONLINE, WITH THE STYLING QUEEN HERSELF, SHARON BLAIN!
Whether you're a budding hairstylist, or specialise in brides, editorial, fashion or makeup – imagine always being ready, highly skilled, highly sought after, and totally confident no matter what styling challenge comes your way.
You'll experience 12 sessions and 55 exclusive educational videos that focus on a new foundational technique each session.  This course covers all the core skills required for setting, using hot tools, pins curls, waves, braiding, the perfect ponytail, polished shapes, and blow-drying. With them, you can master dressed hair with a flair and finesse that only the top stylists possess.
This multi award-winning course is the only one of its type available worldwide, and live workshops have been conducted in 12 different countries, attracting thousands of hairdressers, hairstylists, and makeup artists. 
And now it's available for you to learn online and on-demand at a fraction of the cost!
You'll become a MASTER STYLIST and supercharge your career with Sharon's guaranteed formulas to expand your styling skills to a level out of this world.
Why?
Because you'll have the power of 100 simple techniques and tips at the ready whenever and wherever your styling journey takes you! No matter what your client throws at you…
YES, YOU READ RIGHT! SHARON WILL SHARE 100 TECHNIQUES THAT GIVE YOU THE FOUNDATIONS OF EVERY STYLE IMAGINABLE.
Includes: Get everything in Plan 1 + Boot Camp Online which includes 55 exclusive videos designed as a step-by-step course you take at your own pace
THE POWER BEHIND BOOT CAMP
With Sharon's signature step-by-step teaching formula, you'll be shocked at how fast and how easily you'll master the MUST-KNOW core skills that all TOP STYLISTS possess!
Think of BOOT CAMP this way - Imagine a floor covered with LEGO pieces. Each LEGO piece represents a TECHNIQUE, a STYLING TIP, a NEW SKILL, a HAIR TRICK, or a go-to PRODUCT.
Your learning begins with one LEGO piece. Slowly and masterfully, you'll add just one piece at a time, until you understand the best pieces, and how they come together in each unique styling situation.
As you experience each technique, your skills will grow, and you'll elevate your styling ability and knowledge to a level of mastery that produces stunning styling results.
EXPLODE YOUR SKILLS AND BECOME ONE OF THE BOOT CAMP SUCCESS STORIES.
These include students who've gone on to win global awards, top bridal and makeup artists making names for themselves, and Hollywood celebrity stylists who've all experienced the Boot Camp phenomenon….and now you can too!
Boot Camp Online is a comprehensive, 12 session course that covers all the foundational skills you need for styling success.
Here is the course overview:
Session 1 - Preparation
Session 2 - Thermal Tools
Session 3 - Setting Techniques Part 1
Session 4 - Setting Techniques Part 2
Session 5 - Braiding Techniques Part 1
Session 6 - Braiding Techniques Part 2
Session 7 - Ponytails
Session 8 - Combination Skills
Session 9 - Round Brush Blow-Dry
Session 10 - Classical Foundational Skills Part 1
Session 11 - Classical Foundational Skills Part 2
Session 12 - Classical Foundational Skills Part 3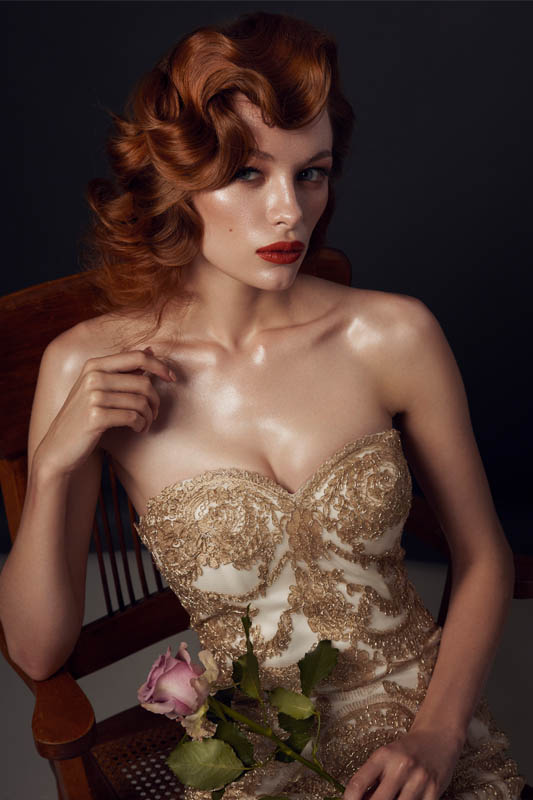 Real results from real people
Sharon Blain's classes have been hailed as "the best kept styling secrets taught by one of the best in the world of hairstyling today".
Filled with success stories ….and the next one could be you!
See what other students are saying:
Completing #sharonblainbootcamp was the BEST TRAINING AND EDUCATION I have EVER done. There are not enough words to express how much I loved and enjoyed the training. I have gained skills, knowledge and ability that I constantly use in my work. I still cannot stop talking about the experience. I completely LOVED every moment of the training.
Invest in yourself and your career. @sharonblain and the #sharonblainbootcamp WILL change your creative outlook, your way of doing, Hell the woman will change your life. Years later and I'm still swooning over the experience.
I still haven't come down off the high that I received during my time spent in day boot camp. I learned techniques that will not only enhance my skills but my confidence as well. Thank you Sharon for not only sharing your knowledge but for your kind and encouraging words. I will never forget the times. I have not only gained a mentor but I got to meet some new lifelong friends. Feeling blessed and highly favored!